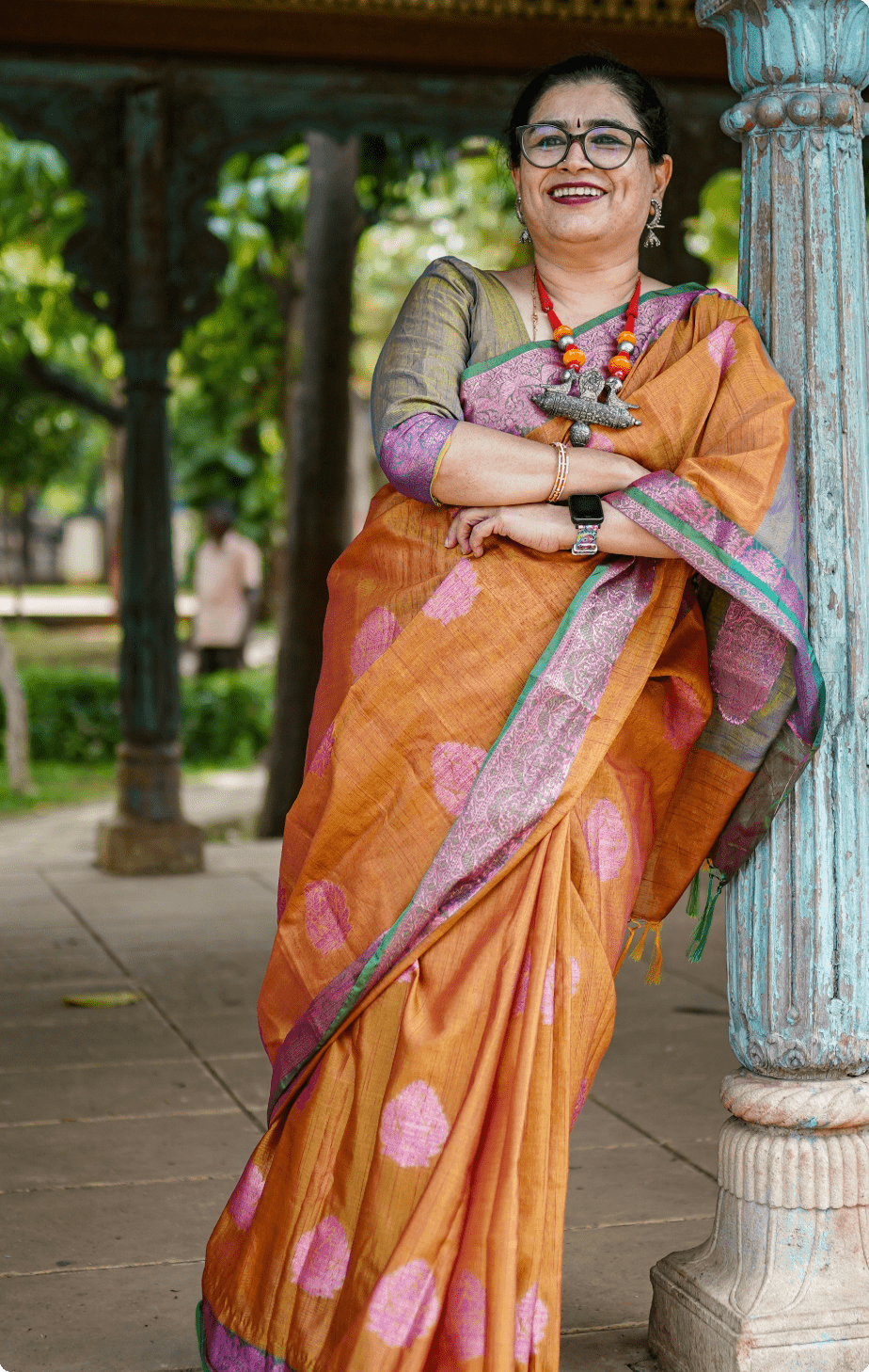 Babita Krishnan
I never realized when we transitioned from being a listener of stories (as kids) to creator of stories (as adults).Stories are intricately woven into our life and most of us don't even know it. So, when the chance to bring stories to the fore came our way, I just had to jump on to the driving seat.
Gaatha - Mumbai International Storytelling Festival 2023, is our way of celebrating and keeping the tradition of oral storytelling alive. Putting together any event is a challenge, but the enthusiasm of the SVU and MSS teams has been contagious and has made the campus crackle with energy. It would be a pleasure for us to embrace all of you into the Gaatha fold for the three days of storytelling in so many different formats.
We look forward to bringing you a unique experience of great stories told with loads of feeling in the beautiful setting of our campus. We are enjoying creating this platform for stories and together we intend to give all our visitors three-days of 'out- of-a-storybook experience'.