Festival Team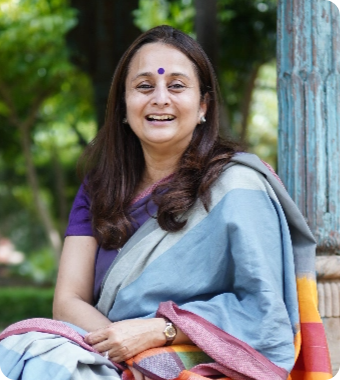 Amrita Somaiya
Festival Chair
Mrs Amrita Somaiya graduated from Mount Carmel High School and St Xavier's Loyola Hall, Ahmedabad, she went on to graduate in Economics from Simmons College, Boston.
She is married to Mr Samir Somaiya, Chairman and Managing Director, & Chancellor, Somaiya Vidyavihar University, she feels extremely grateful to be mother to her three children who have always been her first priority.
She is passionate about providing equal opportunity for all students and has been instrumental in promoting the love of reading in children of all ages. Mrs Somaiya is the Director of Somaiya Agencies Pvt Ltd and the co-owner of Kitabkhana, a boutique bookstore in Fort, Mumbai. She is the Trustee of Somaiya Trust, Somaiya Medical Trust and Somaiya Vidyavihar. She is also on the governing council of The Somaiya School, a CBSE school based in Ghatkopar at the Somaiya Vidyavihar campus. She has led the "Help-a-child to Study Project", which sponsors students from extremely challenged backgrounds for their higher education. Amrita loves Indian textiles, art and craft, and is actively involved in Somaiya Kalavidya, an institution based in Kutch for design education for Artisans. Her passion for textiles translates in her wearing handmade and handloom sarees on a regular basis.
She loves to cook and knit. It is her way to relax and recharge. She loves to read books on history and historical fiction. She is spiritual and prayer is part of her daily routine. A quote she has always loved from one of her favourite books is: "You're never given a dream without also being given the power to make it true." ― Richard Bach, Illusions: The Adventures of a Reluctant Messiah
---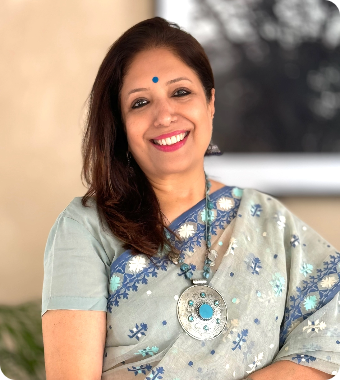 Usha Venkatraman
Festival Director
Usha Venkatraman is a Mumbai-based award-winning storyteller, author, classical vocalist, puppeteer and radio show host, who believes in the power of stories and keeps the ancient art of oral tradition alive with stories that transform and inspire.
A versatile teller with a wide repertoire of folk, traditional, literary and beguiling mythical tales, Usha adapts her craft to suit young and older audiences, sometimes using other arts, like puppetry, dance and music.
Usha continues to be fascinated by the world of stories - ancient lore, legends both written and told. She loves to bring different voices together, weaving threads of untold stories of women heroes stitching together forgotten folklore, fragments of myth, songs and music.
Usha has directed and performed in storytelling ensemble shows for the past several years and during the past two years took her shows virtually to San Francisco, Bangkok, Malaysia, Florida and Purdue, Indiana.
Usha has been storytelling at national and international festivals, events and conferences in India, Singapore, Thailand, Sydney, Malaysia, Iran and the United States.
Visit Website : https://ushavenkatraman.com/
---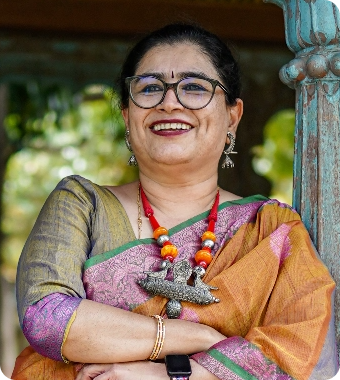 Babita Krishnan
Festival Producer
After more than two decades as a journalist, the need to share her experience and give back to society drew Babita to Somaiya Vidyavihar six years ago. From being the head of Alumni Relations to Student Welfare and Campus Administration, she is the go-to person for everyone on the campus. A person of words, Babita has been training students in the art of creative writing and letting characters from her own stories go on crazy adventures, which she is in the process of recording for posterity.
As the Festival Producer, Babita continues to be where she loves to be -- smack in the centre of all the action!
---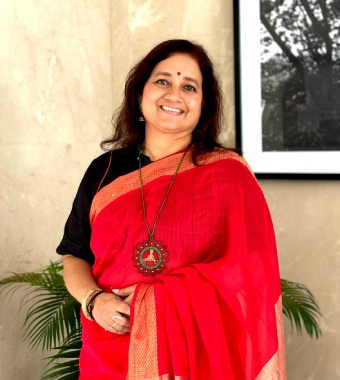 Hema Subramanian
Festival Team
Hema Subramanian is an educator and a professional storyteller. She is a co-founder and holds the office of Treasurer at the Mumbai Storytellers Society. She is actively involved in conducting the monthly and special events of the society. She has been telling stories for years as an educator and continues her passion for storytelling as a professional. Her stories are unique as they are interspersed with poems that she loves to pen. She also loves to connect art, music, poems, and stories. She is an expressionist.
She performed at the Kanoon International Festival 2022 and Mumbai International Storytelling Festival ( MIST) 2022. She donned her poet's hat for Gajamukha, a story presented through a kaleidoscope of art forms. She was part of the core organizing team in the Mumbai Storyteller Society's, Covid relief fundraiser, ' Igniting Hope' Presently she is an integral part of the Festival team for Gaatha- Mumbai International Storytelling Festival 2023.
---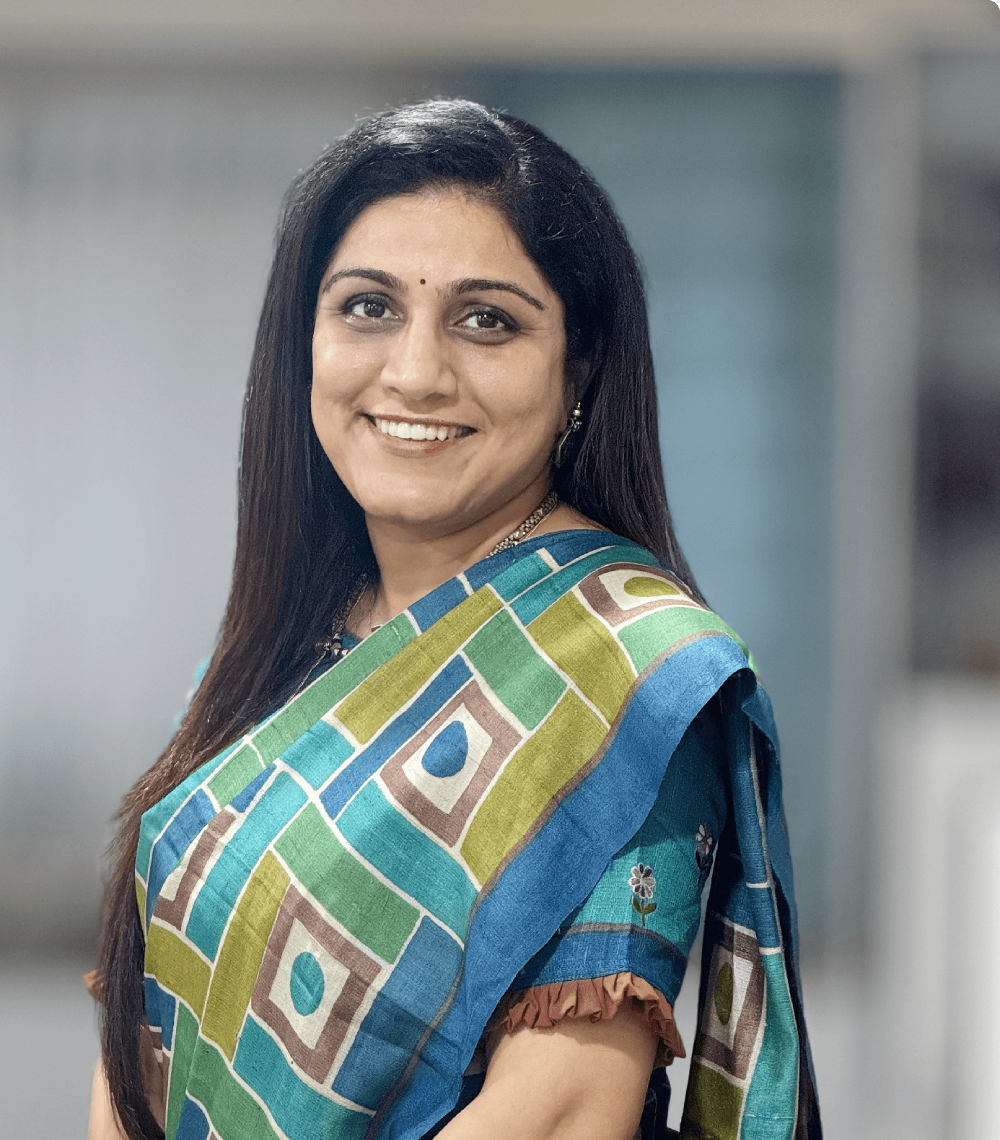 Shalini BajajSurve
Festival Team
If there was ever a job for the torchbearer of creative newness, Shalini Bajaj Surve would positively have fit the role. With a corporate career spanning over 15 years in media & advertising and being an entrepreneur with a book-based subscription box, she loves to dwell in the land of stories and books. She has always been on the lookout to try something different and creative and her learning trajectory took a natural progression towards storytelling.
As a student of Kathalaya's Graduate Diploma Course in Storytelling, she has spent the last two years honing her skills in this field. A core member of the Mumbai Storytellers Society, for over a year and a half, Shalini helps to conceptualise, execute and promote MSS sessions and events. She has participated in various storytelling events and also represented India at the Kanoon International Storytelling Festival, Iran, through MSS.
---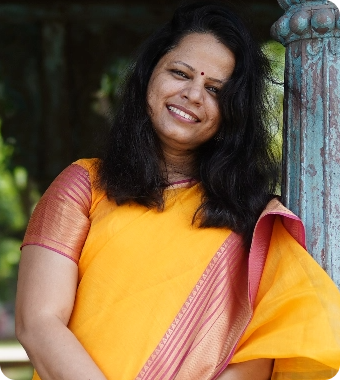 Shrriya Pawar
Festival Team
Shrriya Pawar is part of the core team and is at the helm of ensuring that Gaatha 2023, becomes the best platform to get all storytellers together. Her organizational and people skills make her a natural team head and she will ensure that all visitors go back with the best story experience -- both as tellers and listeners.
---