G
a
a
t
h
a
Festival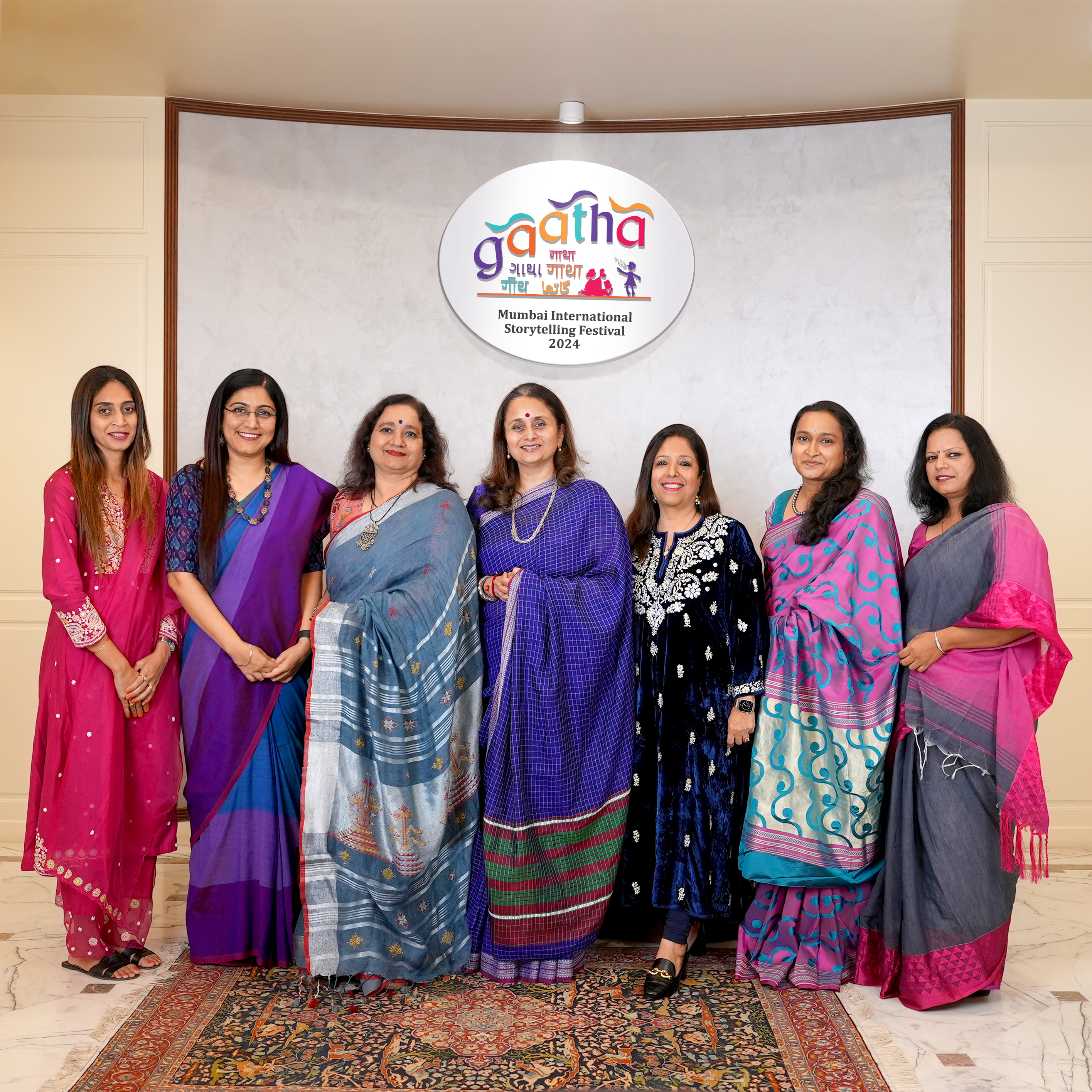 Since ancient times, stories have always defined and shaped the culture and tradition of our land.
The art of storytelling is as ancient as the earliest of the civilizations. As civilization progressed with the transition of eras, so did storytelling evolve.
India is a unique country that enjoys the diversity of culture, traditions, regional histories, languages, lifestyles, food and clothing. These variations have given rise to traditional folklore and myths that have become popular over the ages in their respective lands.
Some of these developed as gaathas – stories of praise, valour, values, ethics, or life-lessons that were handed down through the oral tradition that continues from ancient times. The various forms of storytelling, each one unique to the specific region has been kept alive by patrons.
Gaatha - Mumbai International Storytelling Festival, a three-day event with the theme ADAPT, was conceptualised to celebrate this heritage through storytelling in varied forms and is committed to keeping the tradition alive.
Gaatha - Mumbai International Storytelling Festival, is a collaboration between Somaiya Vidyavihar University and Mumbai Storytellers Society – both having a rich experience of conducting varied successful festivals and events in the past.
Whether it is live storytelling, or through music, dance, theatre and art, the stories promise to enthral the audience as the tellers – both Indian and International – will weave their magic. Workshops, talks and panel discussions wil inform the participants about the nuances of the art of storytelling.
Gaatha brings together stories from across India as well as the world on one platform. So, if you love stories this is the place to be! Experience the alchemy of stories.
Somaiya Vidyavihar University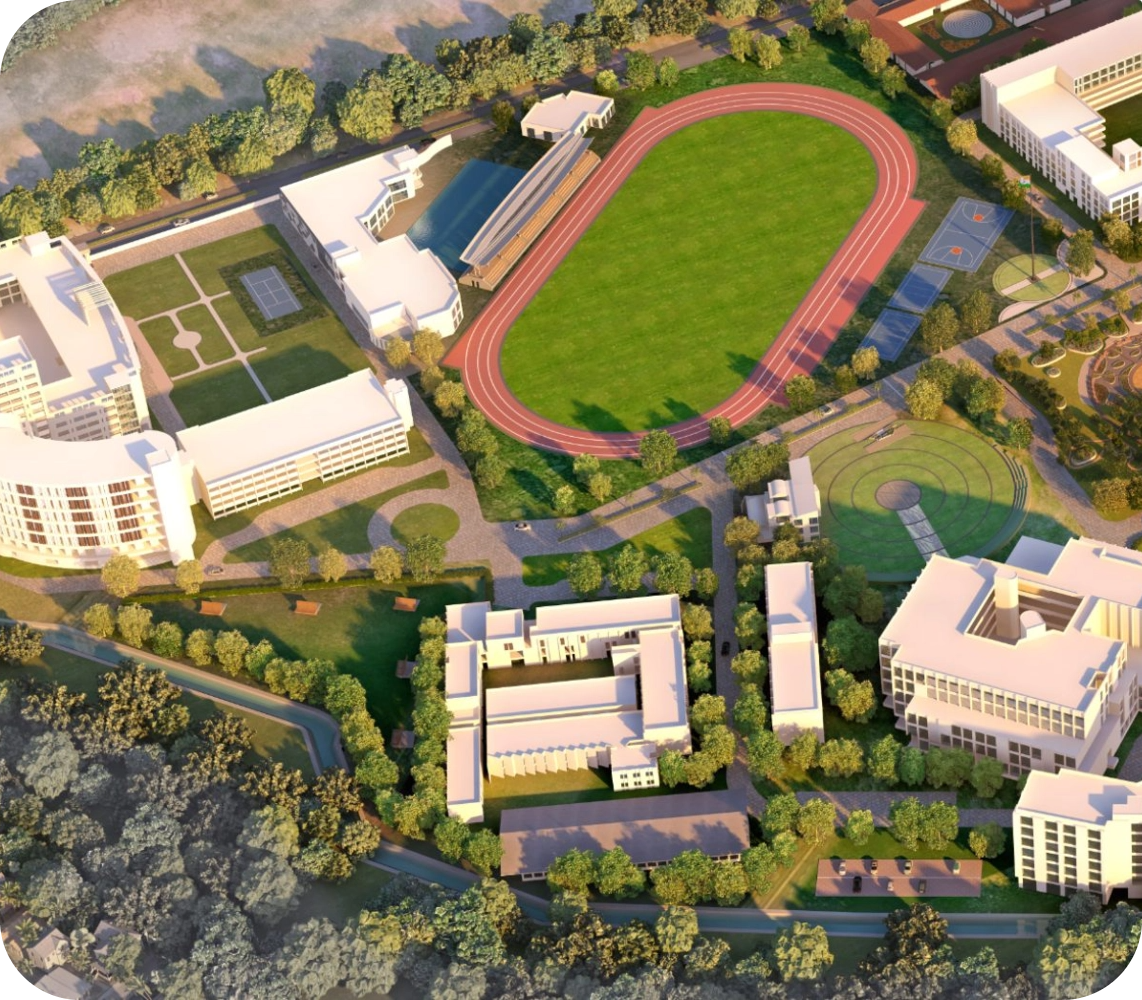 Established in 2019, Somaiya Vidyavihar University (SVU), Mumbai, is a self-financed private university recognized by the University Grants Commission (UGC). Somaiya Vidyavihar, with over six decades of rich experience in building and managing educational institutes of great repute, is the sponsoring body. The University Operational from 26th August 2019, is a place where you can explore new possibilities and pursue your passion. There are ten constituent colleges under the umbrella of SVU. Read More
Somaiya Vidyavihar campus located in the heart of Mumbai with vast 50-acre sprawling green campus, state of the art learning infrastructure, caters to 39,000+ students in diverse fields of education, including design, engineering, library science, management, religion, culture, sports, music, humanities and sciences. Somaiya Vidyavihar offers students the flexibility to simultaneously earn degrees and certifications in multiple disciplines offered by our constituent colleges.
The university also accommodates an advanced incubation Centre, which serves as a launch pad for entrepreneurs/start-ups. The placement cell facilitates ample employment opportunities for graduates, and the on-Campus hostels ensure a comfortable and safe living environment. University aims to provide quality holistic education to make great citizens of India, those who know how to make a living and more importantly how to live. Read Less
Click to view Website
Mumbai Storytellers Society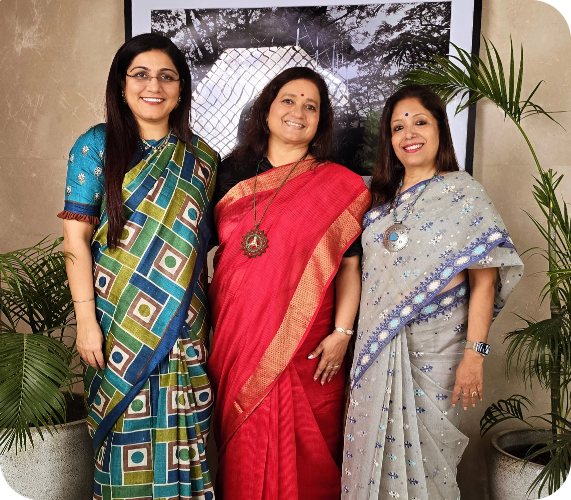 Mumbai Storytellers Society - MSS, a registered not for profit organisation, was established in 2019. It was founded by seven storytellers who wanted to encourage the revival and preservation of the oral tradition of storytelling in the modern metropolis of Mumbai. Read More
The very first program was a storytelling concert to celebrate World Storytelling Day in March 2019 with the theme being Myths, Legends and Epics.
And ever since the organisation - MSS, has continued to explore and celebrate the traditional art of oral storytelling in the community.
Our aim and mission is to nurture this ancient art form in the community and promote education. Towards this endeavour, the society holds monthly meetups at venues across Mumbai that provide a platform to tell, share and listen to stories. MSS celebrates the art of oral storytelling throughout the year with workshops and events ( both children and adults), including the monthly story events, story fusion events, story concerts (Igniting Hope) and the Mumbai International Storytelling Festival, wherein experienced international and domestic storytellers enthralled the audience with their spoken narrative. This was held in January 2020 Read Less